Anyway.
The way to remote sites can be a challenge. Roads are sometimes virtually non-existent, bridges are a luxury and crossing a river is not for the fainthearted. We take these challenges in our stride, using every means at our disposal, including air support to set up and supply our clients' camps. Rain or shine, we will take you all the way.
Anyhow.
Remote camps often start as a GPS co-ordinate and are completely cut off from the outside world. Over 20 years in the remote camp business, ATS has learnt how to establish reliable supply lines and communications to these locations and develop dependable local support. Whatever the challenge, we have the know-how and can do attitude to keep you going at peak performance.
We are deeply committed to Health, Safety and Environmental (HSE) policies and procedures. We carry ISO 22000:2005 certification and we are fully Hazard Analysis and Critical Control Points (HACCP) and OHSAS 18001:2007 (Occupational Health and Safety Assessment Series) accredited. ATS maintains a food production and service process that conforms to GHP (Good Hygiene Practice) as per Codex standards. These high standards are strictly applied in the most remote and basic camps.
Anywhere.
ATS has cross-continental reach. We have designed, constructed and operated remote camps in seventeen countries in East, Central, Southern and West Africa. However limited the existing infrastructure or supply connections, we will find a way to make your African investment deliver a return.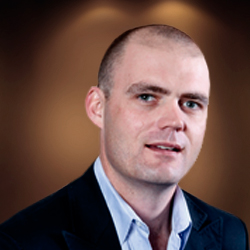 Message from our MD
DAVID HUTCHINSON
It has been another challenging year for Africa's resource industry in the wake of subdued commodity prices, short-term volatility in select markets resulting in increased cost reduction pressure. ATS understands these constraints and we have continued to enhance our operating model, expand our service offering and importantly increase efficiencies in our supply chain and passed the savings onto our clients while remaining focused and dedicated to global standards and continued investment in the communities. In just over a decade, I'm proud to announce that ATS has invested over $100 million in the local communities we operate in. It is this commitment and ethos that defines who we are, strengthens our partnership with our clients and highlights our flexibility to adapt to these difficult operating environments.
Since its inception in 1996, ATS has continued to grow in geographical presence, services and industry expertise. Now operating in 25 African countries, ATS offers the full suite of facilities management services to our remote site clients; from camp builds, catering, cleaning, procurement and security. Our successful track record reflects our commitment to innovation, integrated service offering, and a deep understanding that the ability to foster a healthy and productive work environment enables our clients to focus on what is important to them.
As we continue to expand we remain committed to our core values of high ethical standards, commitment to the communities in which we operate, paramount health and safety practices while delivering international expertise at global standards– Anyway, Anyhow, Anywhere.
We are your partner in Africa.
HERITAGE AND HISTORY
ATS was founded in Ghana in 1996 to provide specialist camp catering services to exploration camps around West Africa and the DRC, providing quality service under the ethos: Anyway, Anyhow, Anywhere.None of the leading catering companies in Africa were interested in small and remote jobs at the time. Ever conscious of client needs and expectations, ATS took on the logistical challenge of impassable or even non-existent roads and difficult border crossings and overcame all safety and security risks.Many of these exploration camps grew into large mines and ATS expanded with them, from construction to production phases, through expansions, mine management changes, tenders, mergers and some notable acquisitions along the way.As the mining industry developed throughout the continent, ATS continued to expand across East, West, Central and Southern Africa as existing clients embarked on new projects in other jurisdictions, and by ATS winning new clients along the way.
In 2015, ATS merged with Tsebo, creating the first truly Pan-African Services Group. With decades of combined experience, 40 000 staff, and 5 300 client sites across 28 countries – the merged Tsebo Solutions Group is today the one-stop shop for non-core solutions in Africa.This merger expanded the sophisticated multinational client solution we offer, and set ATS in an even better place to grow with clients as their businesses extend across the continent.In late 2016 ATS Southern Africa was created, consolidating two of Tsebo's marketplace brands, Equality Reef Services and Fedics Site Services, under the umbrella of ATS.Equality Reef Services has long been the market leader in bulk catering solutions in South Africa, specifically in the mining sector, and joined the Tsebo Group in 2008. With a focus beyond catering, Equality Reef Services works to build a stronger mines and more empowered mining communities.Fedics Site Services was formed in 1985 to operate on the frontiers of development and deliver tailor-made, holistic solutions that enable the creation of infrastructure and development projects in remote locations across Southern Africa.These service offerings mirror the solutions provided by ATS across Africa, and the consolidation of these businesses brings together all this expertise, experience and capacity for the benefit of all our clients.Across Africa, ATS's current client profile includes a wide range of mining, and oil and gas companies, taking in everything from small exploration camps to large blue chip multinational clients.As we continue to expand we remain committed to our core values of paramount health and safety practices, high ethical standards, international expertise, global standards – Anyway, Anyhow, Anywhere.
Our directors and management have extensive experience across Africa in the hospitality industry from hotels to fine dining to industrial work sites, as well as technical engineers, security experts and business management professionals ATS is well positioned to meet a wide range of client needs. We are familiar with the style and quality of service expected by our clients and well versed in supplying and operating in this type of environment.
Senior Business Development Manager - South Africa

Charles Joined the Tsebo Group in 2003 and has held the positions of Project and District Manager for Fedics. Prior to the formation of ATS South Africa, Charles was the Senior Business Development Manager for Equality Reef Services, a post he held for three years after moving from operations, where he held the position of Operations Manager. Charles has been in the contract catering industry for the last 27 years and has worked for all big four catering companies in the industry. He holds a National Higher Certificate in Commercial Catering from ML Sultan Technikon and is a graduate of Tsebo's GIBS Leadership Development Programme.

Financial Manager - South Africa

Phillip van Sittert joined the Tsebo Group in 2010 and has 7 years' experience in the Catering and Facilities Management industry and serving of various Management and Director Boards for Lephalale Site Services, Lesotho and Botswana. Phillip has a Bachelor in Commerce degree in Financial Management from the University of Pretoria and a Certificate in Accounting from University of Kwazulu Natal. Phillip completed his audit articles at Leask and Partners Chartered Accountants and Auditors (SA) in 1997. Phillip has a diverse background that includes working in the Audit and Financial sector as well as the Telecommunications industry. Phillip is member of the professional body South African Institute of Professional Accountants (SA) and also completed the Tsebo Senior Management Development Programme through the Gordon Institute of Business Science.

Managing Director - South Africa

Prior to taking the helm of ATS Southern Africa, Frans was the Managing Director of Equality Reef Services and Operations Director for Fedics. Frans joined the Tsebo Group in September 2008 from Citibank, where he was the Vice President of Procurement & Payment Services for Sub-Saharan Africa. Frans had previously served as General Manager for Procurement for the Gauteng Provincial Government and also as General Manager (Procurement) for Barloworld. He has also spent time at Nestle, Castrol and Afrox. He holds a BSc (Hons) from Georgia State University in the USA and a Masters of Business Leadership degree from the University of South Africa.

Regional Financial Manager - South Africa

Darryl's experience and wide range of strong operational skills complement and enhance the ATS offering. He joined Tsebo in 2014 and served on the Boards of various entities, including Lephalale Site Services, Fedics Lesotho, Tsebo Lesotho and Tsebo Botswana. Darryl qualified as a Chartered Accountant in 2007, and holds a Bachelor in Commerce degree, with Honours, in Accounting from the Rand Afrikaans University. He completed his audit articles at Deloitte in 2006, passing his Board Exams at the first attempt. Darryl is also graduate of Tsebo's Senior Management Development Programme run through the Gordon Institute of Business Science.

Director - Business Development

Martin has expertise in managing diverse companies and has worked with companies in Zambia, Ireland and Ghana in senior management positions. He holds a Bachelor of Agricultural Science, with Honours, from The University College of Dublin.

Managing Director – International

David is a career hospitality professional and has over 11 years working experience in the Industry. He is currently the Chief Operations Officer in charge of all ATS operations across Africa. Prior to this appointment, David worked as the General Manager for ATS in West Africa, in charge of operations across Ghana, Burkina Faso, Mali and Ivory Coast. David holds a Bachelor of Commerce degree in Hospitality as well as Honours in Business Administration.

Senior Business Development Manager – International

Sharon is responsible for driving new business growth and the client retention programme at ATS. She was worked within the mining, oil & gas, and power sector for the past 10 years, and held various business development roles throughout Africa, South and North America.  She has expertise in penetrating new markets, creating brand awareness, developing strategic client relationships, as well as with the management of multi-disciplinary teams and project delivery. Sharon holds a Bachelor of Science, with Honours, from Queens University, Canada and a Post Graduate Diploma from the University of Queensland, Australia.

Human Resources Director - International

Hendrick is a goal-orientated and results driven human resources practitioner with over thirty years' experience at both operational and strategic level. His knowledge and experience has been gained in both local and multinational blue-chip companies across multiple industries: Mining, FMCG, Industrial Manufacturing, Engineering, Construction, and Security. He holds a Bachelor of Administration degree, a Post Graduate Diploma in Human Resources Management and a Certificate Programme in Industrial Relations. In 2013, Hendrick was awarded the Africa HR Leadership Award for the human resources contributions made to the success of companies for which he has worked.

Director - West Africa

George has over twenty years' experience in Hospitality, Remote Camps and Facilities Management. He has worked in various hotels across Kenya and joined ATS in 1997 as a Camp Manager to operate the first ATS Camp in Ghana. He also worked in a number of roles for Oasis Management, notably as a Group HR Manager, Group HSE Manager and Managing Director. George has experience implementing Health and Safety, Operations and Human Resources projects across East, West and Central Africa. George is a graduate of Kenya Utalii College, where he studied hotel management, and an IRCA (International Register of Certified Auditors) Lead Auditor in Food Safety Management Systems.

Tsebo Solutions Group are the leading Workplace Management Solutions Provider Across Africa Middle East 

Their unique combination of Local Expertise and Global Standards offers local and multinational clients the benefit of a workplace that is optimised for performance and compliance.

We call it "A Workplace That Works For You"

CONTRACT NON-CORE SERVICES

KEY SECTORS

MEASUREABLE BUSINESS BENEFITS

WORLD CLASS OPERATING STANDARDS

FOOTPRINT AND OPERATING EXPERIENCE

AN ETHICAL AND RESPONSIBLE CORPORATE CITIZEN

A career at ATS is filled with adventure, new horizons and an immersion in the local cultures of the countries we operate in.  ATS prides itself on the successful recruitment and development of employees from grass roots levels, within the communities we work and from the universities and training institutions of Africa.  We offer careers in various fields from hospitality, catering, engineering, finance, management and so much more.If you are interested in an exciting career with opportunities for advancement, within your country or across Africa, please visit our careers page on LinkedIn, or contact one of our regional/local offices for a list of existing vacancies.A career in ATS is an adventure, as we provide services to our clients Anyway, Anyhow, Anywhere and you could form part of our exciting world.